Pixelful 🎨
A minimal, one layer pixel art editor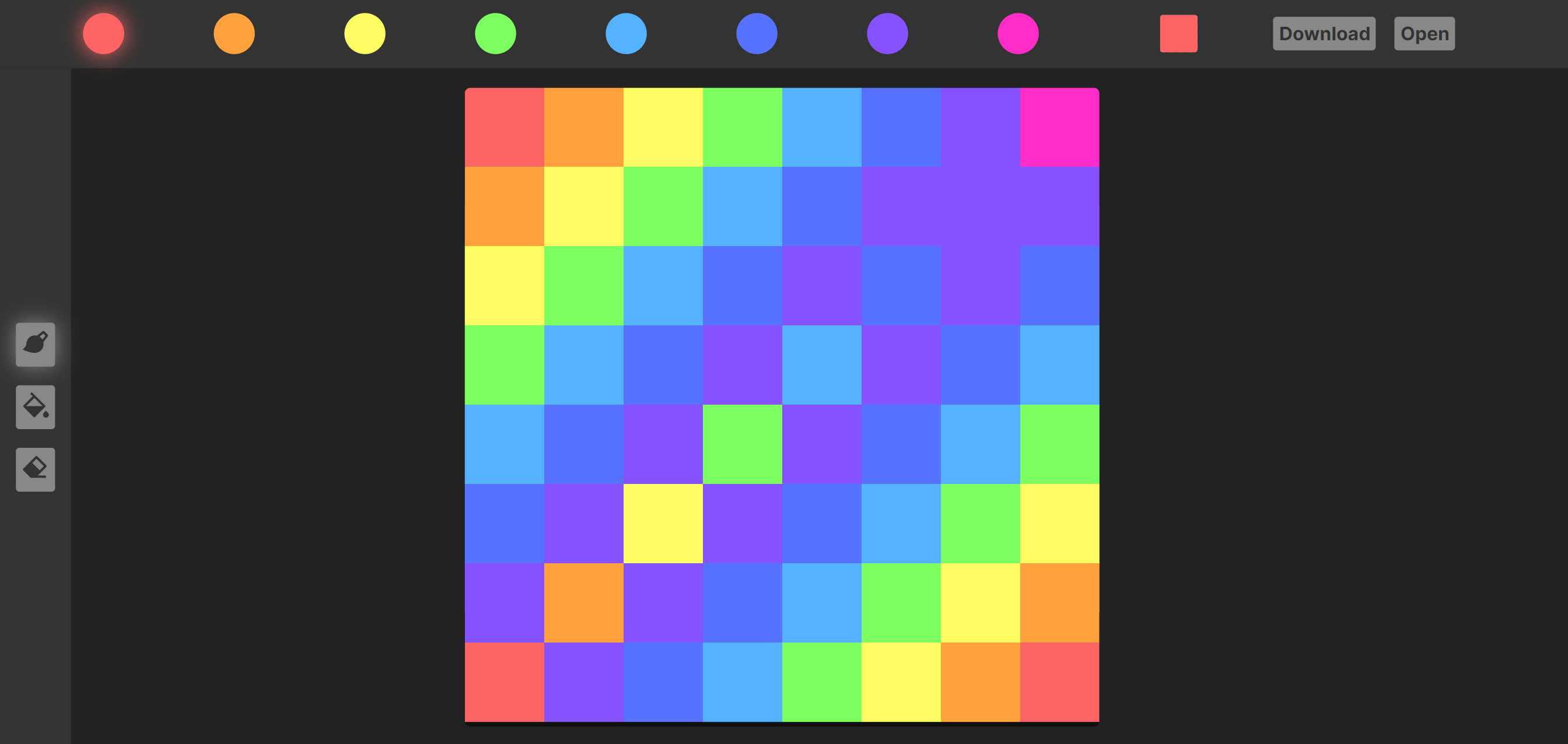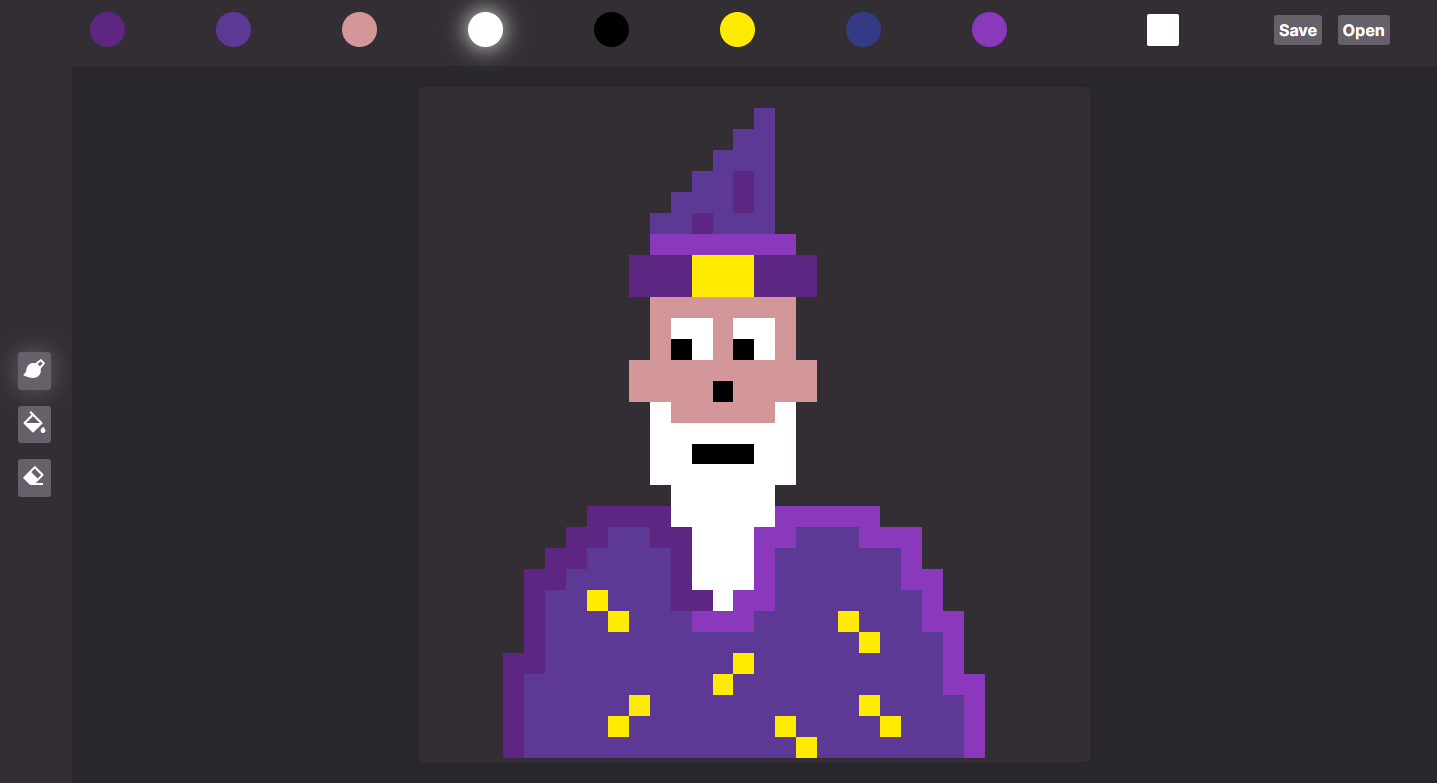 Pull requests are appreciated!
Shortcuts
c: Clear image
r: Clear and randomize image
s: Save image
o: Open image
1-8: Switch between color swatches
p: Select Paint tool
f: Select Fill tool
e: Select Eraser tool
Download
Download from the Releases tab.
Use Online
An online version is available here.
License
Pixelful uses the GPL-3.0 license. See COPYING.
Themes
This app uses the Hundred Rabbits Theme System. To change the theme, drag and drop a theme svg onto the window.